Hello February!!! And hello pink and red all over as we prepare for Valentine's day. Quickly, I just wanted to say thank you to ALL of your birthday wishes. I am truly so blessed and it feels great to be 20. Although, I'm just counting down the days now until I turn 21. February is such a fun love month to me. It's short and sweet and full of pink. I have a couple Valentine's day looks coming y'alls way but wanted to share this SUPER feminine look. This outfit is of course for a fancy date night or a Galentine's day brunch.
I bought this skirt last fall for New York Fashion Week but it didn't end up coming in time for my trip yet it makes the perfect piece for not only Valentine's but all Spring and Summer girly looks. I truly don't know if it gets any more girlier than pink and ruffles but to me, I like to dress as feminine as I can during Valentine's as it's the one time you truly can. Pair some pretty and simple nude heels and the most adorable ruffled sweater top (going super fast!!) as it's typically still cold and you got yourself a super cute look to celebrate the day of love. If a midi skirt isn't your kind of look then don't worry- be on the lookout for other posts with outfit inspiration that isn't so out there! PS. Keep scrolling for an AMAZING giveaway.
Pink Midi Skirts:

Shop The Post:

---
With Valentine's Day approaching, I decided to team up with some of my favorite bloggers and bring you a Nordstrom Giveaway. One lucky reader will win a $1,000 gift card to Nordstrom. To enter, please use the widget below.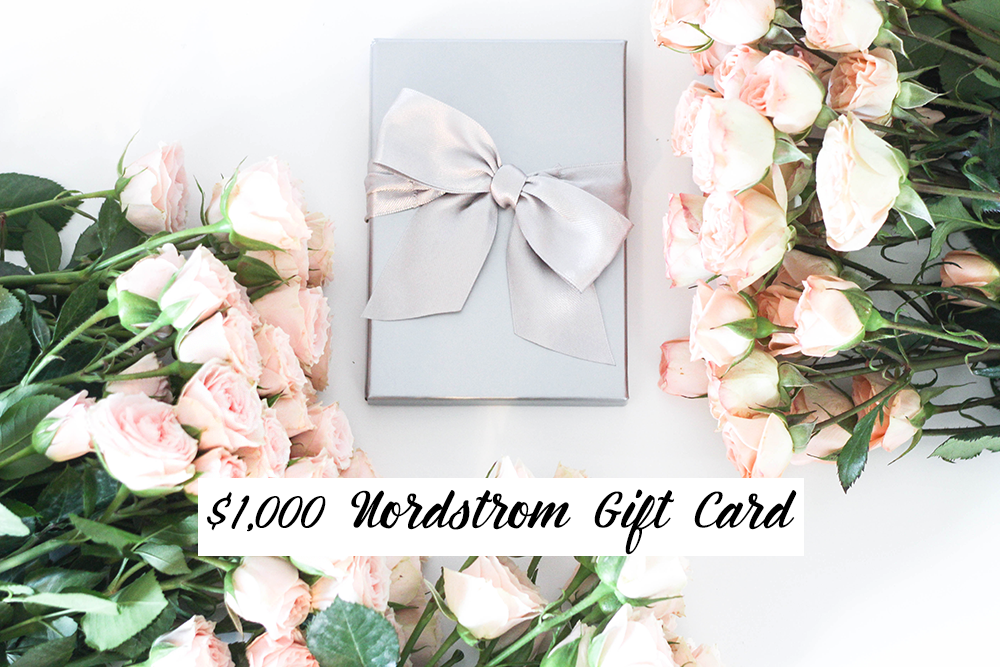 Money Can Buy Lipstick | Mash Elle | Ashley Brooke Nicholas | Diary of a Debutante | Sunshine & Stilettos
Cameron Proffitt | The Styled Fox | A Lo Profile | Visions of Vogue | Inspiration For Moms
The Girl In The Yellow Dress | By Brittani Lauren | A Vintage Splendor | Coming Up Roses | xoxoBella

Style in a Small Town | Sunflowers and Stilettos | Karlie Rae | Audrey Madison Stowe | Nines to 5
Laura Wears | Blush & Blooms | Fashion and Frills | Here's The Skinny | Adored by Alex

Sunsets and Stilettos | Ashley's Passion for Fashion | Coffee Beans and Bobby Pins | Sophistifunk | Life Lutzurious
My Life Well Loved | January Hart | Glitter & Spice | The Blue Hydrangeas | A Gallon of Glitter

Stilettos and Diapers | Styled Adventures | Toreys Treasures | Petite Style Script | Marvelous in the Midwest
a Rafflecopter giveaway

You are sure to discover some amazing bloggers you may not already be following! Good luck!